Where's The Beach?
It's a short, easy walk. You start down a path directly from our property, walk across a short footbridge, cross the beach road and you see Keyes Beach. It is a flat, sandy beach with Nantucket Sound's warmer water. Click images directly below for larger views.
This Google map gives you an aerial view. It is just a few minutes walk, you can easily bring beach chairs or a cooler over your shoulder.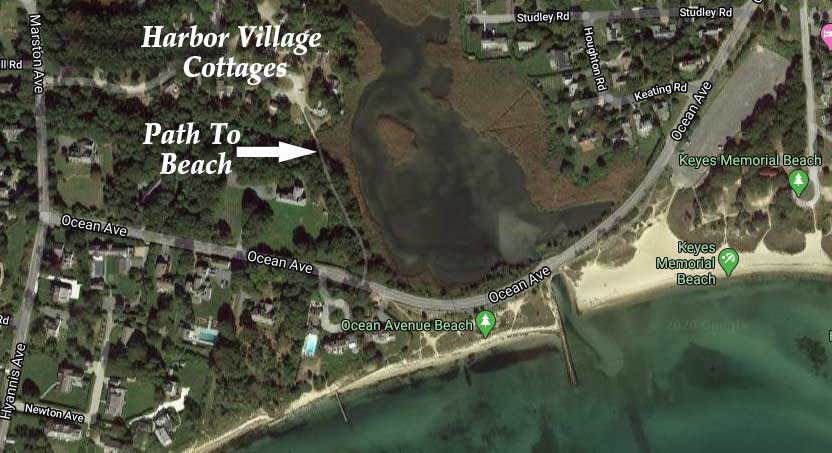 Even the Cape Cod National Seashore is only about a 30 – 40 minute drive. It is definitely worth the trip, but leave early on a hot summer day.
See our complete Cape Cod Beach And Attractions Guide here, with maps and directions to all beaches from Harbor Village.

Hyannis MA Vacation Rental Homes Near Beaches Location
Hyannis MA Vacation Rental Homes Near Beaches Location